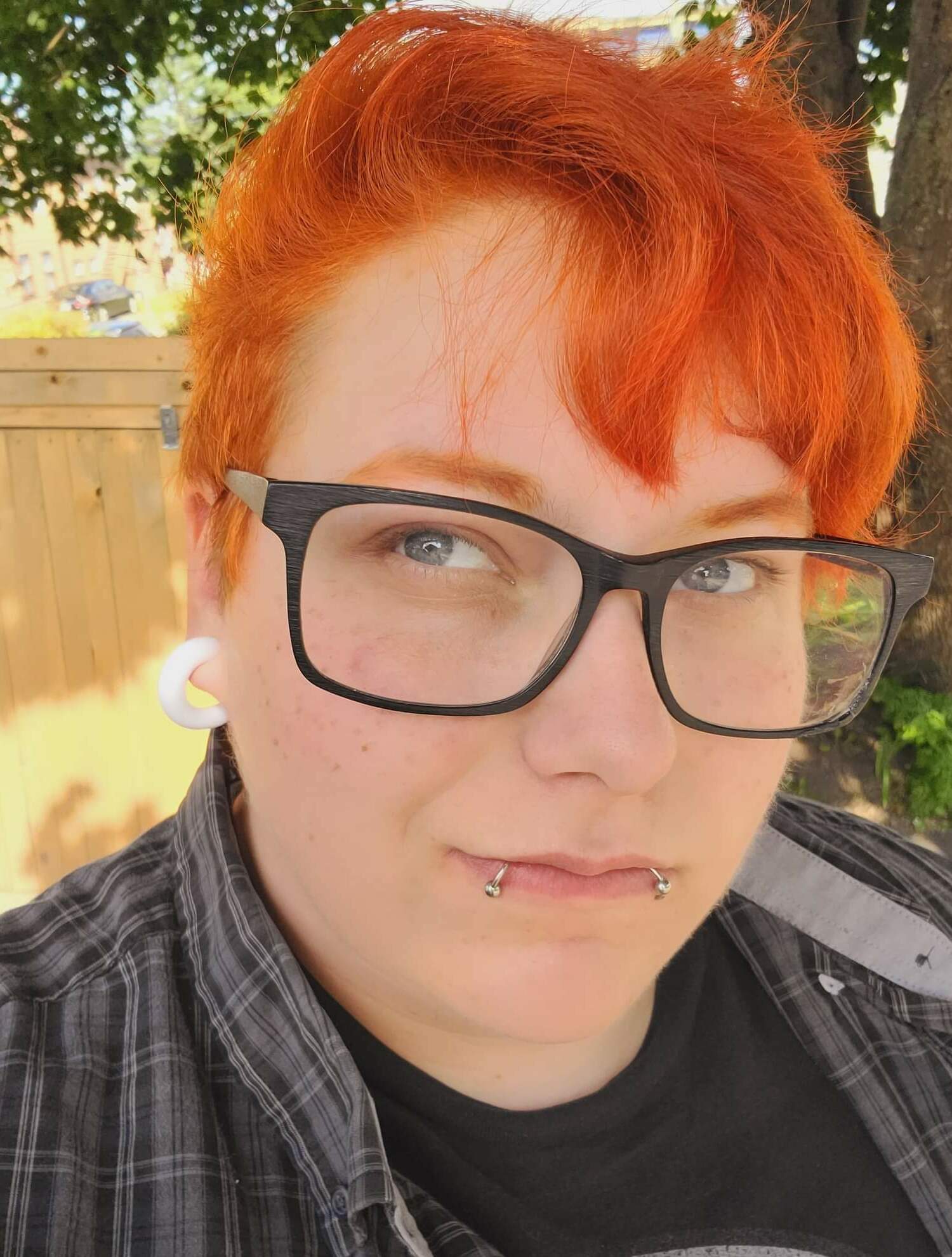 Obituary of Milo Quinn Pendragon Yamaoka
Milo's character sheet was started on June 27, 1990, in Salt Lake City, UT. Born to parents Anthony Hansen and JoEllen Peterson, Milo rolled high stat bonuses in Charisma, Constitution, and Wisdom. He attended Kearns High School and worked for Netflix, where he was heavily involved with the Trans* ERG. He was married for six years to Preston Yamaoka, with whom he had a daughter, Kyoko. In 2020, he became engaged to Kieran Pridgeon and moved to Saint John, New Brunswick, to join a new campaign in the Frozen North.

An avid cosplayer, artist, and award-winning author, working under the pen name xkingofgamesx, Milo was known for drawing fan art for Yu-Gi-Oh!, and writing Harry Potter and TMNT slashfics. In 2015, his incredible Miyamoto Usagi cosplay gained acclaim from the character's creator, Stan Sakai. Milo will be remembered for his fierce advocacy for equal rights for transgender people, for his distinct and infectious laugh, and for being a huge freaking geek.

Milo was preceded in death by his father, Anthony. He is survived by his fiancé Kieran; daughter Kyoko; ex-husband Preston; mother JoEllen and husband; siblings Micki Jo (Joseph Kyle), Meghann (Jason), Andrew, Elizabeth (Tyler); and many, many step-siblings, niblings, and extended family members.
Arrangements are under the care and direction of Castle Fallsview Funeral Home, 309 Lancaster Ave., Saint John, NB (634-1701). In following with Milo's wishes cremation has taken place. No services will be held at this time. Donations to assist with funeral expenses may be made to www.gofundme.com/f/expenses-after-milos-sudden-passing or kieranpridgeon@gmail.com. For those who wish, condolences may be made by visiting www.castlefh.ca


Share Your Memory of
Milo Quinn Pendragon