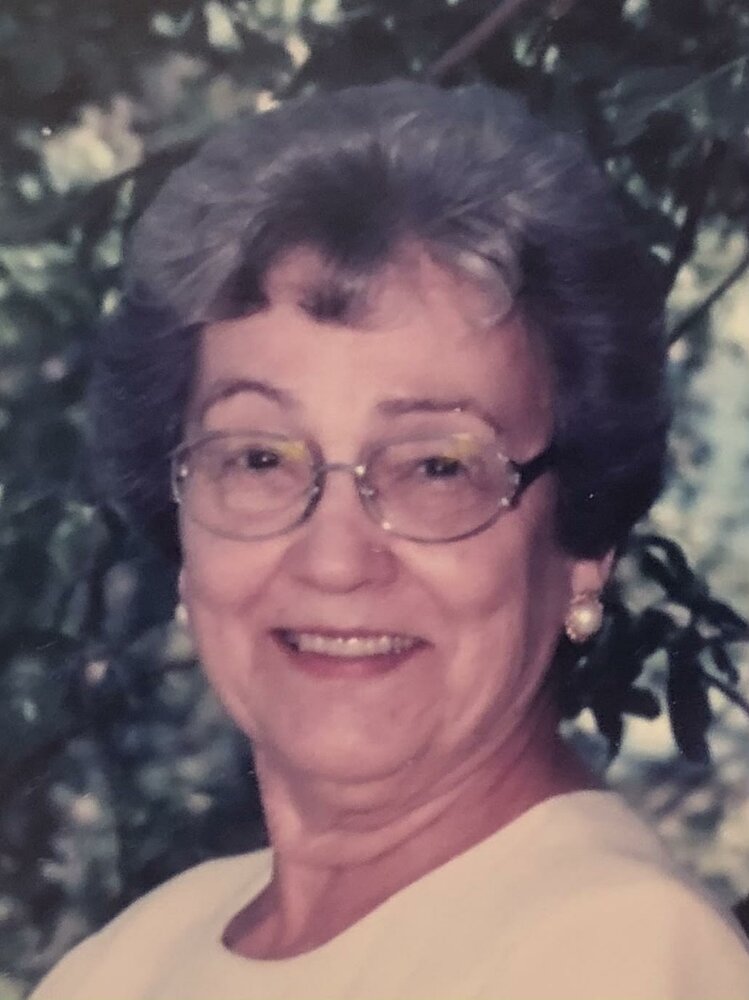 Obituary of Ruth Maxine Cummings
The family wishes to announce the passing of their mother Ruth Maxine Cummings, née Duthie wife of the late Dr. Hazen Cummings. She passed away peacefully into her Heavenly home on February 6, 2022, at Kingsway Care Centre in Quispamsis, New Brunswick, Canada.

Ruth was born on July 15, 1929 to William Duthie and Edith Jennings Duthie in Woodstock, NB. When she was 10 months, her mother fell ill and passed away and Ruth was then brought into the home of her maternal grandparents, Frederick and Rebecca Jennings who provided for her a loving and stable home with her father William's support.

She attended, post high school, Carleton Vocational School for a secretarial career (skills she used all her life) and was employed by the law office of D. R. Bishop in Woodstock.

Ruth soon met and in 1950 married Hazen Smith Cummings from Lower Southampton, moving to Toronto where Hazen attended University of Toronto Dental School for 4 years. They began a family of what would be 7 children, 5 daughters and 2 sons, and they settled in Saint John, NB.

Ruth was industrious, kind, thoughtful and patient, never a bad word about anyone, supportive of our dad and all of their children, guiding us into faith in the Lord and showing by her excellent example how to live following in the steps of Jesus.

Ruth had the gift of hospitality, often entertaining guests in her elegant and warm way. She was an accomplished cook; who did not love her homemade brown bread and beans every Saturday night?

Ruth was a long time member of Lancaster Baptist Church and active in the church WMS and Ladies Auxiliary, Gideon's Auxiliary, creative in her ceramics classes, in piecing and quilting blankets and many lovely needlepoints, which we children enjoy in our own homes. She had a large garden for decades supplying all manner of vegetables.

Ruth was also musical, playing the piano by both ear and notes, and singing harmony to all the hymns and choruses we would sing together. Even as her dementia advanced she could, to the end, join in with our singing, in alto, recalling all the words.

Hazen Cummings preceded her in death on Dec 19, 2008. Ruth is survived by her children; Jane (Joseph) Addison, Diane (David) Kofahl, Karen (Leo) Gallant, Cheryl Langford, Dwight (Susan) Cummings, Krista (Talbot) Crowe and Brent (Jennifer) Cummings.
In addition to her husband she was predeceased by her son in law Keith Langford.

They were blessed with 21 cherished grandchildren and 26 delightful great grandchildren.

Arrangements are under the care of Castle Funeral Home, 309 Lancaster Ave, Saint John, NB E2M 2L3, 506-634-1701. A Private Family graveside service will be held in Cedar Hill Extension Cemetery. A Celebration of Ruth's life will be held in Spring 2022 at Lancaster Baptist Church. Any memorials given in Ruth's name may be sent to Lancaster Baptist Church or Kingsway Care Centre.--- https://www.thekingswaylifecarealliance.ca/

The family would like to express their heartfelt thanks to all the staff at Kingsway Care for the wonderful dedication and love our mother received there.


Share Your Memory of
Ruth