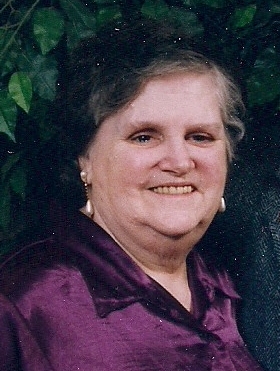 Obituary of Doris May Evans
Doris May Evans (nee: Chisholm/Blakely) went to be with her Lord on Sunday, October 3, 2021.
At her request any achievements or organizations of which she was a member will not be listed here. She loved and cherished her family and friends.
Doris felt it an honor and privilege to have been the wife of William J.W. Evans and mother to daughters Wendy Greer, Susan Duff (Jeffery) and Gayle Armstrong, as well as son, William Blakely Evans (Michelle). The blessing of her grandchildren, Joshua Greenfield, Melissa Nunn (Joshua), David Greenfield, Virginia Greer, Robin Greer, Michael Armstrong (Holly), Teagan Evans and Mattea Evans were never taken for granted. Doris was very pleased to have step grandchildren Michael Duff, Corey Duff, Nicole Duff, Alaina Poirier, and Aynsley Poirier added to her family. Along with her several great grandchildren, whether born into the family or joined later, she loved them all.
Prayers were offered daily on their behalf as well as for her children and their partners.
Her greatest reward has been to see family members and many friends come to the knowledge and acceptance of the saving grace of Jesus Christ.
Doris looked forward to eternity with the anticipation of seeing her Lord and Savior, and family members who have preceded her and happiness in knowing that others will eventually join her there.
Doris is survived by two sisters: Kathleen Dooks of Dartmouth, Nova Scotia and Greta Laws (James) of Miramichi, New Brunswick. She is survived by many nieces and nephews, great nieces and nephews, and great, great nieces and nephews.
She was predeceased by her parents and guardians and her beloved husband Bill.
Arrangements are under the care of Castle Funeral Home, 309 Lancaster Avenue, Saint John, NB 506-634-1701. There will be no visitation at the funeral home. A Private Family Graveside Service will be held on Friday, October 8, 2021. Donations in Doris's memory made to the Soul Food Café, Hillcrest Baptist Church, would be appreciated or charity of the donor's choice. Online condolences can be made at www.castlefh.ca


Share Your Memory of
Doris