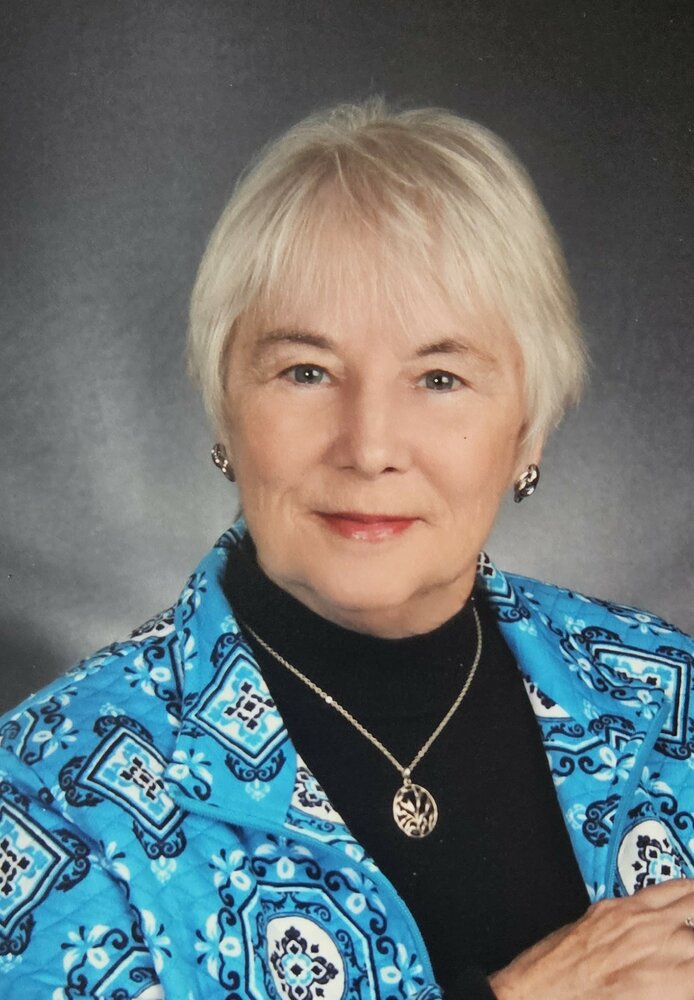 Obituary of Judy Smith
It is with broken hearts the family of Judith Eva (Green) Smith announce her passing on September 19, 2023, at the Saint John Regional Hospital with her family by her side after a long and courageous battle with cancer. Born in 1945, in Saint John, Judith was the daughter of the late Hartley and Thelma (Mann) Green, and widow of the late Ira Stephen Smith.
Judy was a graduate of Saint John Vocational School class of 1963. She worked at the West Saint John Community Hospital, previously known as the D.V.A, where she met the love of her life, Steve, until her retirement in 1979. Judy was an active member of the Legion Branch #69, Philip A Jerguson Chapter # 18 OES , Nerdides #78 Daughters of the Nile, and I.O.D.E. Chapter – Katie Hazen McKay. Judy, alongside her husband Steve, were foster parents for many years, which in turn, lead Judy to become a strong advocate and well-known presence in the fostering community, aiding in the organization and attendance of many AGM's as well as the CFFA National Conferences. Judy became the President for many years of the Saint John Foster Parents Association, Director and Vice President of NBFFA, Director of Canadian Foster Families (CFFAU),Chairperson of the Foster Assistance and Support Team, Chairperson of the Fast Team in Saint John, and Chair Fast for the Province of New Brunswick.
During her younger years, Judy was actively involved in numerous sports and committees, her love of these carried over to her coaching teams as well as always attending events her children, grandchildren and great-grandchildren. Judy was an avid traveller, having enjoyed time in Europe, the Carribean, Mediterranean and having travelled across the United States and Canada multiple times. Meeting people, sharing stories and becoming lifelong friends during her many adventures was one of her passions, and her family and friends enjoyed the stories of such travels over the years. Judy will be fondly remembered for her passion for her family and friends, for advocating for those that did not have a voice to do so, her dedication to helping others, her selflessness, kindness and quick wit, which will be hard to hold a candle to going forward. Mostly, Judy will be remembered for her strength,determination and exuberance in life, regardless of the difficulties presented, Judy persevered, and her beautiful smile always remained.
Judy is survived by one son, Clay (Crystal) Smith, of Saint John, one daughter, Amy Smith, of Saint John, foster daughter, April (Nick)Potter, sister, Carol (George) Vair of Saint John, sister and best friend, Patricia "Patty" Vaughan of Saint John, five grandchildren, Peter (Emily), Jacob, Sam, Destinee, and Kelsee, three great-grandchildren, Brooklyn, Logan and Lincoln, and several nieces and nephews.
Judy is predeceased by her parents, Hartley and Thelma, her husband, Ira Stephen Smith, brother, Ralph Green, brother in-law Brian Vaughan, brother in-law Bill Northrup and cousin, Stewart (Tootie) Doucet.
The family wishes to thank all the staff and healthcare professionals of Horizon Health, specifically the staff of Palliative Care, whom of which provided care not only to Judy, but her family as well. The family also wishes to provide their sincerest gratitude to Dr. Le, who demonstrated professionalism, kindness and empathy to Judy, which the family will be eternally grateful for.
The arrangements are under the care and direction of Castle Funeral Home, 309 Lancaster Ave. Saint John, N.B. (634-1701). Visitation will be held Friday, September 22, 2023, from 2:30-4:30pm and 6:00-8:00pm. A Memorial service will be held at the Church of Good Shepard (668 Manawagonish Rd) on Saturday, September 23, 2023, at 10:00am, with Interment following at Cedar Hill Ext. Cemetery. A reception will be held immediately following Interment at Castle Funeral Home. Donations to the Charity of the donor's choice would be appreciated by the family. Online condolences can be made at www.Castlefh.ca


Share Your Memory of
Judy