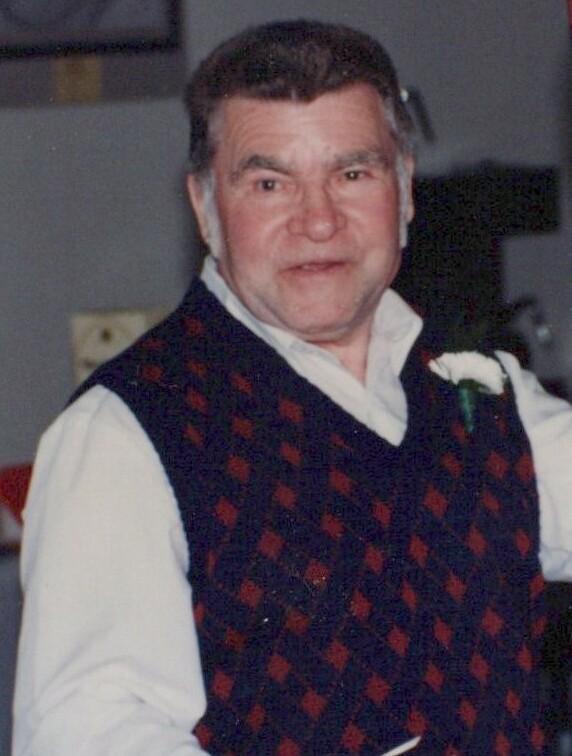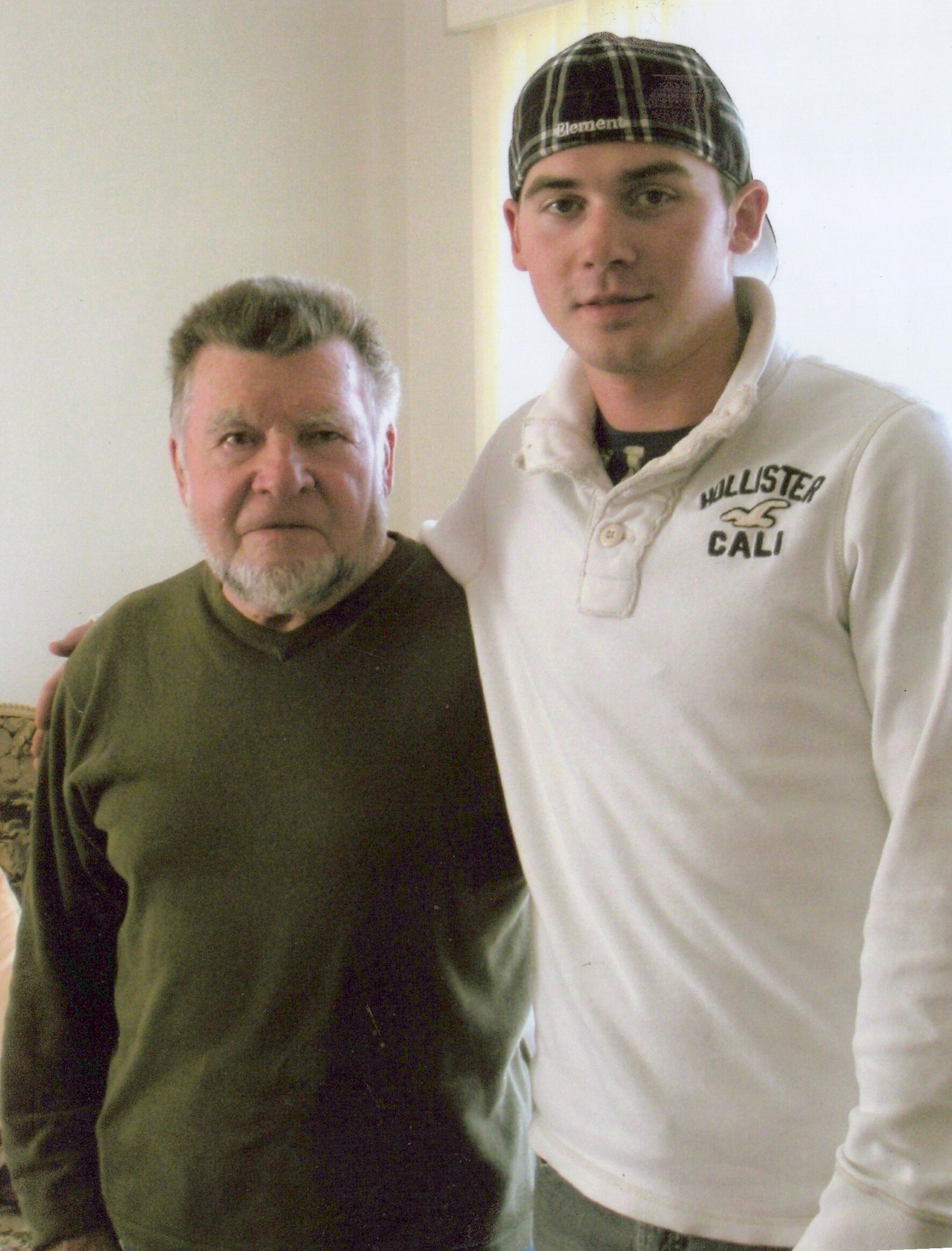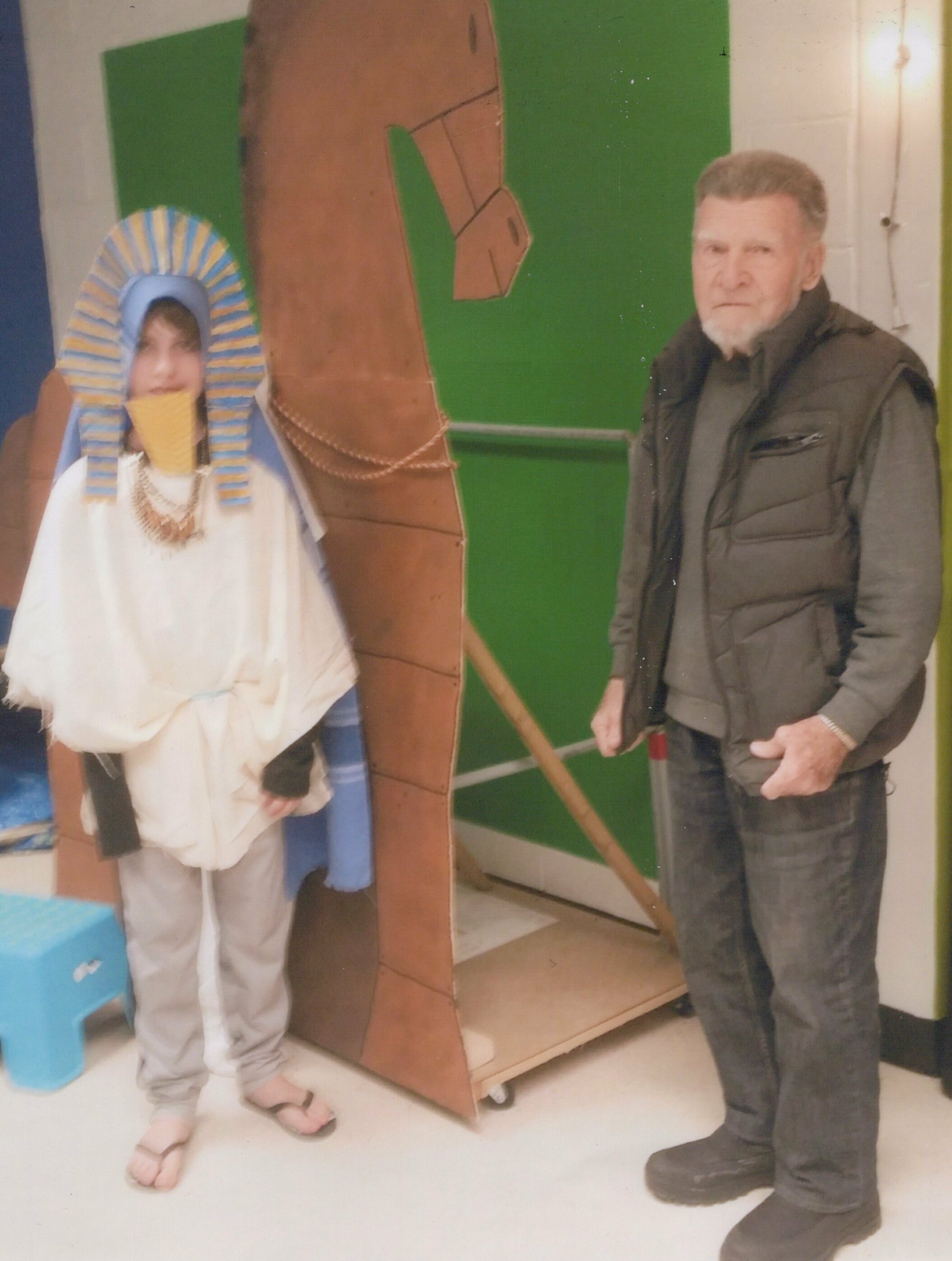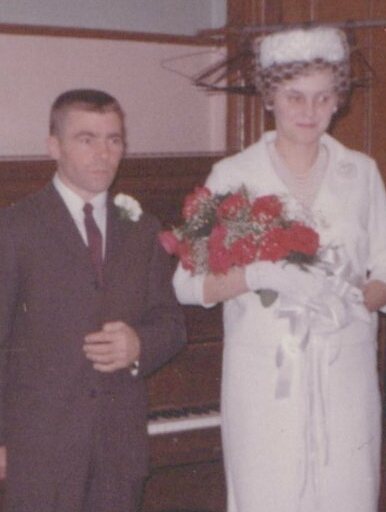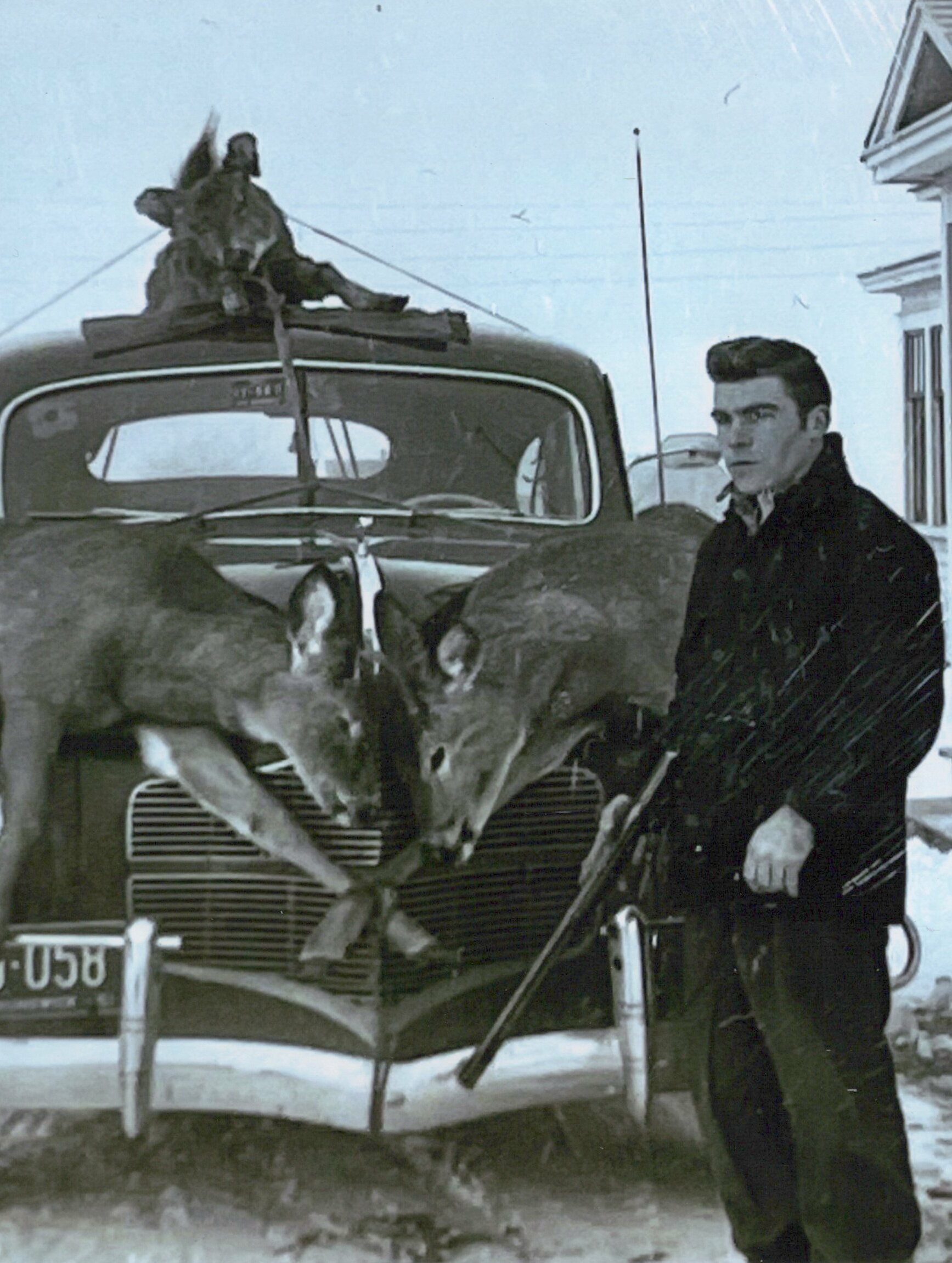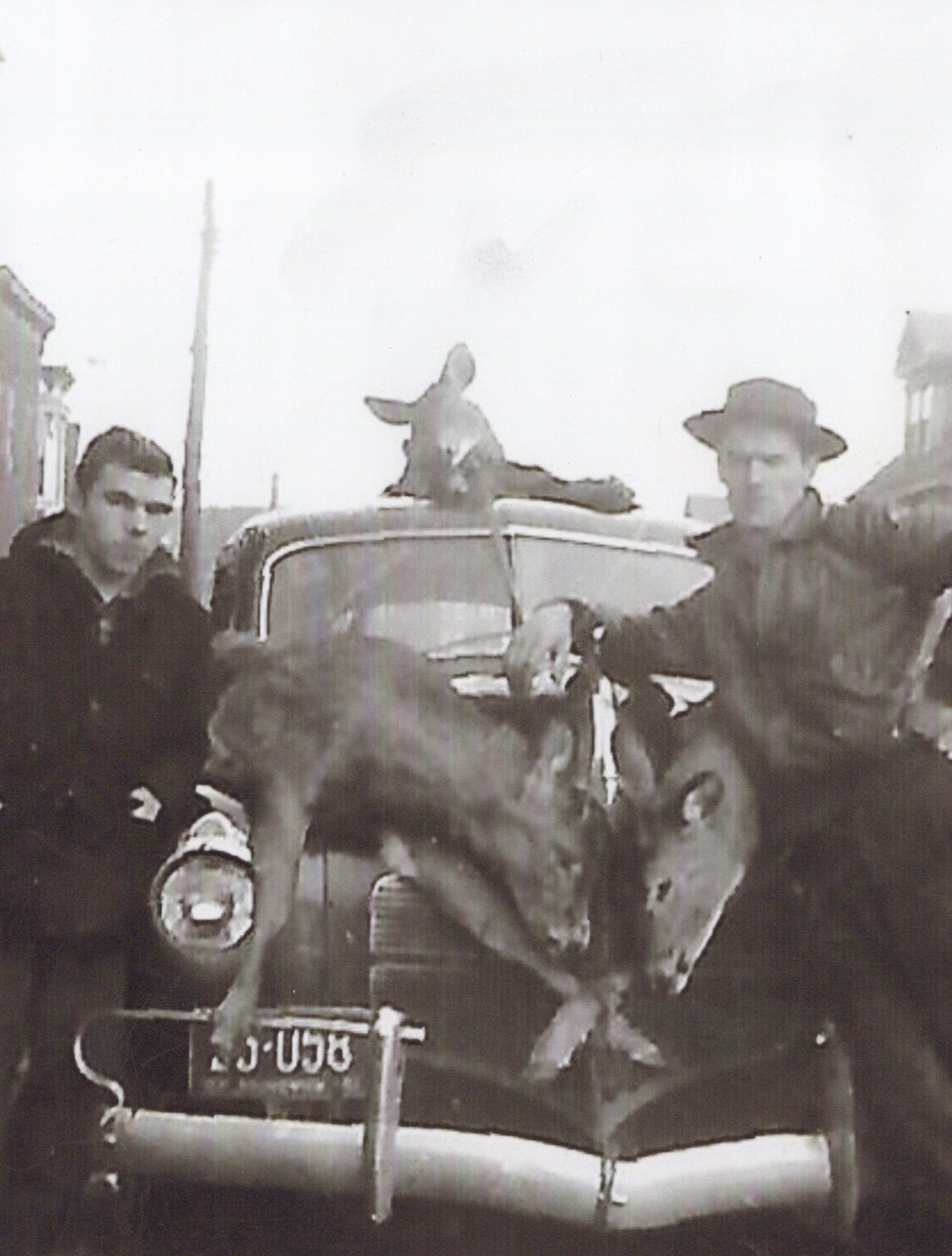 Obituary of Douglas Gibson
Surrounded by his loving family, Douglas Gibson passed away peacefully on March 23, 2023, at the Carleton Kirk Nursing Home. Born in New York, USA, on August 5, 1928, he was a son of the late John W. and Gertrude E. (nee Della Torre) Gibson.
Douglas will be deeply missed by his daughters Lorraine and Jennifer (Marlene); grandsons Jeremy and Bauer; great-grandson Levi; close cousins: Mary Sandilands from Nova Scotia, Lorri Childs and family, Irving Della Torre and family from Maine, and Irene (Gibson) Desaulniers and family; neighbours and friends Dave Ingraham and Diane Saunders; friends: MaryAnn McLellan, Tammy McLellan, Gary McLellan jr, Selena McLellan; Pam, Sean & Emily Blanchet; family friends Darlene Trainor, Karen and Danny Stone and family, Andrea McPartland, Natalie Porter Jacquard, Sandra Spinney and family; as well as many other friends and several cousins, nieces and nephews.
He was predeceased by his loving wife Shirley L. (nee Lamb) Gibson, parents, Gertrude and John, and siblings: George (Heather), Shirley (Doug), Walter, Donald, Bruce, Jean, Larry, William, and Ethel.
Douglas retired from the School Board Office in June, 1994, with 28 years of dedicated service. He was always a hard worker, and a devoted family man. Before working for the Province, he worked in construction and the trades, and was known as a jack-of-all-trades - carpenter, plumber, electrician, steamfitter-pipefitter journeyman. He often also helped friends, neighbours and family members with their carpentry, plumbing, electrical needs. Him and his brother George built many buildings together.
He loved the country, hunting, walking and camping in the woods with no tent. Him and his brother George built several tree stands over the years for hunting. Doug and his wife Shirley used to sit in the tree stand together.
He extremely loved bird watching, had many bird feeders and binoculars watching them. He raised ducks and geese over the years, and had built a pond and house for them, and we all walked them across the road to the pond. Him and his brother George built a wooden boat that we used in the pond across the road and the river, along with canoe and another aluminum boat.
He enjoyed tapping maple trees to make maple syrup. He loved gardening, loved his cherry tomato plants, and planting peppermint.
He was very inventive and creative, often re-purposing materials for useful projects. One example is the old-school huge satellite dish from the 80's, he used to build a tool shed. He also had built an outdoor wood stove that heated the house at one point. He was always working on new projects.
He put a lot of work and energy into his property, building a freshwater spring on his property, and building roads and trails.
He was always very organized, and always wanted things 'just so'. For example, he'd say leave the bathroom door open at this position because the sun hits it reflects in there. You had to remember exactly how he wanted things. He always kept his home organized and always thinking ahead of how actions would affect other things. He was very intuitive. Hence his excellent chess skills. He was very knowledgeable, and hard to beat at Trivial Pursuit.
He was an avid reader, loved poetry, could quote poetry by heart. Even in the hospital, recited a poem by heart to his family, through tears.
Sadly, in the past year, he fought a courageous battle of illness.
He loved his wife, daughters and grandsons. Shirley was the love of his life, always doting on her, always a true gentleman. Doug met Shirley at his best friend's Gordon Briggs house. Shirley and Doug almost didn't get married because they nearly drowned at Saint's Rest Beach. They were parking on the beach and didn't notice the tide come in, which overcame their car. Though neither of them could swim and 30-40 feet waves were coming in, luckily they escaped, leaving the car behind. They rescued the car the next day.
He spent a lot of time with his family, including teaching Jeremy baseball and how to pitch and building him a backstop in the yard to practice pitching. He loved playing chess with Bauer. He was an excellent chess player, and taught Bauer to be an excellent chess player. His chess playing skills were no surprise, as he was always a very intuitive person and always thinking many steps ahead.
He was very close with his brother George and sister Shirley. He spent a lot of time watching Jeremy's sports, including trying to coach during games when he wasn't the actual coach, haha.
He also did a lot of ski-dooing when his daughters were young, and him and his brother George used to plow the pond across the street so that his daughters and their friends could skate, and he did this again when Jeremy was young. Unfortunately Grampy was a lot older when grandson Bauer came along, and George was already passed and Grampy didn't have the same energy to be plowing a pond, but Bauer and Grampy and Lorraine enjoyed walks in the woods and around the pond together, and Lorraine and Bauer took Grampy out in their jeep into the back woods. But Bauer did say to Grampy one day - you're lucky you have experienced 2 centuries because I'll only see one. Jeremy was a 90s baby and Bauer a 2000's baby.
He also enjoyed picking blueberries and apples with his family.
He was very intelligent and wise with his words, he had a funny way of getting his point across, in the way that even if he was chastising you in a joking way, it wouldn't upset you and not meant to judge you, but it would make you re-think your position. He was good-natured, kind, generous and loving to all, he would 'give you the shirt off his back'.
He also loved music, loved dancing with Shirley, loved listening to his sirius xm radio at home and in his van. His favourite music was from the 40s, 50s, jazz, swing, big band, real music with real instruments, he was not a fan of the bands that came out when his kids were young with no real instruments. He loved the piano. Some of his favs were Frank Sinatra, Ella Fitzgerald, Louis Armstrong, Nat King Cole.
National Geographic was a favourite of his too; along with The Nature of Things. He belonged to the Woodlot association.
He prided in giving. He donated regularly to various charities and to people in need. He was always very accepting and never judgemental, and always helpful.
He loved the trains. He built a train set for his daughters and grandsons when they were kids. He grew up beside the railroad his whole life. When he was younger, he would get a ride to the City on the train.
His family ran the post office when he was young in Nerepis, and they were the first house to have power in Nerepis. And he would collect the mail from the train going by. He said many times that the mail would land on the train tracks and mail would be all over the tracks and he would have to pick it up.
He was contacted by neighbours that have been writing about the heritage of the Nerepis/Westfield area over the years to get his knowledge, including knowledge about the location of the portage trails and various historic locations.
When he was younger, he was into boxing. He was in the school board's bowling league while working there, back when the Bowlarama had Lane 21 upstairs.
He attended SJ Vocational High School. He is the only person we know that climbed across Reversing Falls bridge underneath holding on to the poles. He was always a brave man. He had so many interesting stories to tell, we wish he was still here to hear more of them.
For us, today is both a sad day and a happy day. Sad because we are all experiencing this terrible loss. Happy because we have all had the opportunity to have known Douglas / Dad / Grampy, and are all better people because of him, and have more knowledge because of him, and all have many great memories that we were lucky to have shared with him.
Resting at Castle Funeral Home, 309 Lancaster Ave. Saint John, N.B. (634 1701) visitation for Douglas will be held on Wednesday, March 29, 2023, from 2:00-4:00 PM and 6:00 – 8:00 PM. A funeral service will be held on Thursday, March 30, 2023, at the Castle Funeral Home Chapel beginning for 4:00 PM. For those with hearing imparments, the family has arranged for ASL interpreter during the service. A reception will follow the funeral service. Donations in Douglas's memory can be made to your local Food Bank. For those who wish to make online condolences, please visit www.CastleFH.ca


Share Your Memory of
Douglas