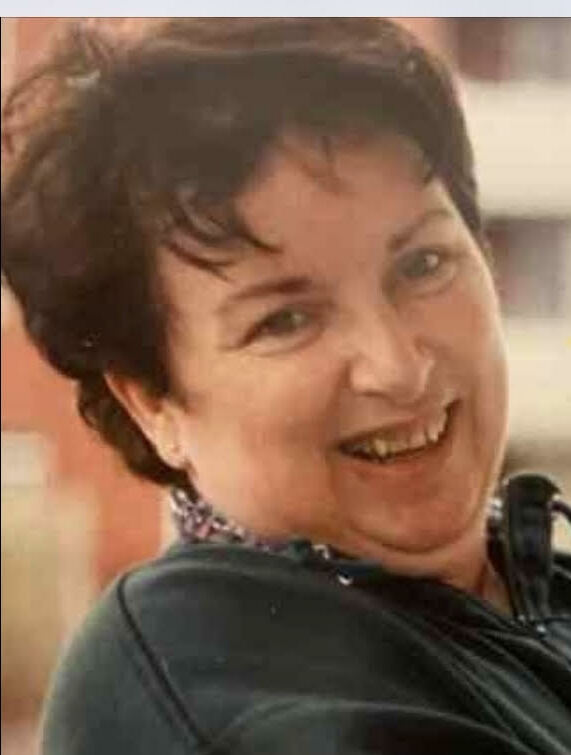 Obituary of Carole Arlene Moore
Carole Arlene (Logan) Moore passed away peacefully on Sunday, May 15, 2022, at Turnbull Nursing Home with family by her side. Carole was born on November 24, 1943, in Saint John, NB to the late Harold and Elizabeth (Cosman) Logan.
Carole will be dearly missed by her children; Marsha Lebeau (Paul) of Ontario, Joellen Cochrane (Jim) of Pearsonville, NB, Jeff Moore (Kim) of Ontario, Julie Moore of Yukon, James Moore (Beth) of St. Andrews, and Rose LeBouthillier of Saint John, siblings; Gary Logan (Carol) of Kingston, ON, Marsha Graham of Woodman's Point, Peter Logan (Christine) of Grand Bay Westfield, and Jomie Logan (Bonnie) of Saint John, brother in law Tommy Worden, grandchildren; Laura Lebeau, Matthew Lebeau, Mason Mowbray, Noah Landry, Jake Landry, Adam Moore, Josh Moore, and Ryan Moore, several nieces and nephews (who knew her affectionately as Aunt DD), and friend David Mawhinney.
In addition to her parents Carole is predeceased by her first husband Victor Walsh, second husband Donald Moore, sister Marilyn Worden, brother-in-law Carman Graham, and sister in law Joanne Logan.
Carole worked for the Telephone Company, Dairy Queen, Colonial Inn, Insurance offices as an administrative assistant, and as a bartender at Westfield Golf and Country Club for several years. However, she was best known for her work with Donnie at Beaver Log homes and Signs by Carole. Carole and Don created beautiful handcrafted signs; Don carved and sandblasted, while Carole designed, painted and gold leafed their signs.
Carole enjoyed painting, gardening, sailing, and spending time with her grandchildren. She valued her alone time but loved being with her family and friends. Carole loved the outdoors, she spent many hours camping, going on canoe trips and spending time at "the camp" in St. George which includes annual blueberry picking each summer. She loved to travel, spending time in Germany, Caribbean, Canada and throughout the US. Carole truly enjoyed politics, in her younger years she worked at polling stations and collected census data. She was a great scrabble player and enjoyed playing bridge with her siblings.
The family would like to thank the wonderful nurses with the ExtraMural Program in Sussex for their care, compassion, and expertise; special thank you to Kerri, Nicole, Lisa and Virginia.
Thank you to Kindred Home Care worker Debbie Chown, you became a part of our family while taking such great care of Mom.
Thank you to the amazing team at Turnbull Nursing Home. All the departments: nursing, maintenance, dietary, housekeeping, management and activities all worked together to give Mom exceptional care, from a warm welcome to a peaceful passing. It felt like family, thank you so much!!!
Arrangements are under the care of Castle Funeral Home, 309 Lancaster Avenue, Saint John, NB E2M 2L3, 506-634-1701. A Celebration of Carole's Life will be held on Friday, May 20, 2022, at 3:00 PM at Brundage Point River Centre, 4 Ferry Rd, Grand Bay-Westfield, a Reception will follow. In lieu of flowers donations in Carole's memory can be made to Bobby's Hospice, Extra Mural, Activity Department at Turnbull Nursing Home, or a charity of the donor's choice.


Share Your Memory of
Carole