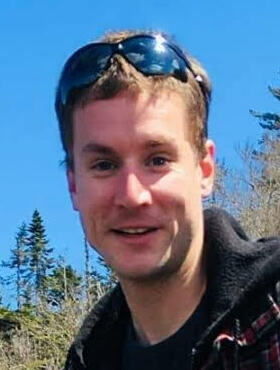 Obituary of Nolan Joseph LeBlanc
With profound sadness, the family of Nolan Joseph LeBlanc announce his unexpected passing on February 21st, 2022 which occurred in his home. He was born October 22nd, 1987 to Brian LeBlanc and Karen Morin in Saint John, NB where he spent the majority of his years.
Nolan is predeceased by his special aunt, Pauline Morin; grandfather, Joseph LeBlanc; and grandparents, Rino & Claudette Morin.
Nolan leaves behind his most cherished memories, his sons: Rhyland & Marshall LeBlanc. In addition to his parents: Brian (Lori-Ann) and Karen (Larry Madray), Nolan; the youngest of three, leaves behind his sister, Jennie & brother, Matthew (Heidi) and step siblings: Samantha (Ryan); Ryan, & Kathleen. Furthermore, Nolan leaves behind his grandmother, Barb O'Brien and several loving aunts, uncles, cousins, nieces & nephews.
By all accounts, Nolan will be deeply missed by a multitude of friends. Nolan had many genuine friendships he treasured; he truly loved his friends. Nolan had a beautiful smile and a wonderful sense of humor; he was quite clever with his nicknames he came up with for people and his stories he shared were often comical in nature. He worked several labor jobs over the course of his life and he was a very hard worker. Nolan loved learning new skills and enjoyed working with his hands. He appreciated the simplest of things, a "good family life" was what he desired most. His love for animals was remarkable; "Maggie" was one of his much-loved dogs, in addition to "Molly & Papa". His love for nature was compelling; he loved being out in the great outdoors, enjoyed hiking, fishing, and camping. He had a very close relationship with his family, his mother especially will miss their adventures in the woods, walks along the beach, and sushi dates at Saint Rest's Beach in particular. His relationship with God was real; Nolan was a very spiritual person with a beautiful heart. He will also be remembered for his generosity, kindness, and considerate & calm nature. He was often willing to help others but struggled with accepting help for himself. On February 21st, Nolan lost his long battle with addiction and we, as his family, want to send the message that this part of his life; addiction, wasn't his plan and even the strongest can succumb.
Addiction is complex, often misunderstood, and therefore, undertreated. If you need help, please seek the help.
Resting at Castle Funeral Home, 309 Lancaster Ave, Saint John, NB E2M 2L3, 506-634-1701. Nolan's family will welcome visitors Monday, Feb. 28th 2-4pm and 6-8pm. Nolan's funeral service will be held from Castle Fallsview Chapel on Tuesday, March 1st at 1:30pm. Interment will follow in Holy Cross Cemetery.
In lieu of flowers, donations can be made to a charity that seeks to fill the gap in addiction and mental health resources in our community, such as The Romero House or Outflow Men's Shelter. Online condolences can be made at www.castlefh.ca.


Share Your Memory of
Nolan