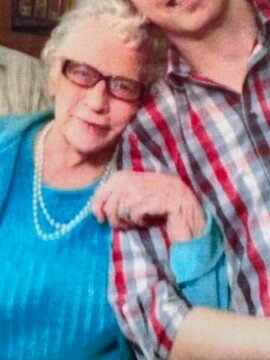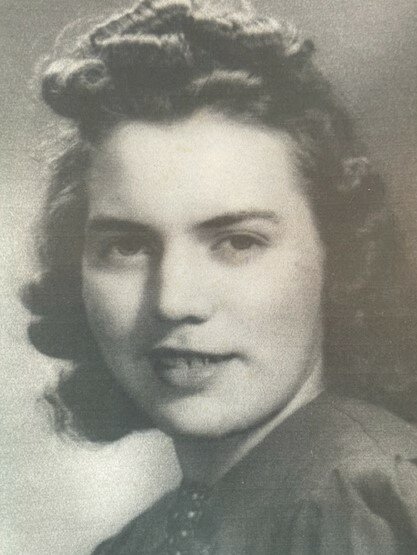 Obituary of Madeline Pearl Griffin
It is with heavy hearts the family of Madeline Pearl Griffin wish to announce her passing on February 2, 2022 at the Saint John Regional Hospital. Born in Saint John on March 28, 1920, Madeline was a daughter of the late Clarence Edward and Georgina Beulah (Thorne) Banks.
Just wanted everyone to know that my mom also affectionately known as Nannie Boots to her many grandchildren will no longer be answering her daily phone calls she received from friends and family.
Mom who was just a little over a month shy of her 102 birthday has finally got her wish to just fall asleep and get some much needed rest, And oh what a fighter you were. Time and time again you beat the odds. You definitely did things your way and it just seemed so right to have Frank Sinatra singing in your ear, "I did it My Way" as you took your last breath with friends and family by your side.
Yes, and all the family along with your dear close friends are sad to see you leave us but we are all thankful that you are to suffer no more. We will miss your story telling of both things past and present. Your childhood trips going upriver on the Majestic and the Purdy to spend your summers with your grandparents, watching the Hindenburg with your loving Dad as it flew over by Purdy's Corner, comparing your 3, yes 3, loving husbands. But your fondest days as you entered the winter of your life was the gift of your grandchildren, great grandchildren, great great grandchildren, you never stopped inquiring how each was doing right up until the very end. Once again you will be able to put your arms around your two grandkids; Shannon and Jordy that both left us suddenly when they were only in the summertime of their lives. Hope God doesn't mind you putting your arms around all your husbands too. Lol. Glad I got to tell you that I loved you and to hear you say the same back just a day before you passed.
We have had our trials and tribulations but what counted most of all is the love that we expressed at the very end. And to any who may be reding, may you be reminded how easy it is to say those three words, "I love You" before it is to late. So I end by giving thanks to my Mom, Madeline Pearl (Banks) husband MacKay (Jim, My Dad) – Edwards (Charlie) and Griffin (Wally).
Mom leaves behind her daughter, Judith (Leslie) Crandall, of Sask, son, David (Pattie) MacKay, stepson, Ray Griffin, grandchildren, Lindy (Rob) Peters, Sask, Crayton (Brenda) Crandall, Paula (Rick) Crandall, Christine (Phillip) McAllister, David James (Sabrina) Mackay, great grandchildren, Bryce, Jodeci, Tara, Brad, Allison, Ryan, great great grandchildren, Caydence, Xavier, Braxton, Bryce Jr., Sophie, Harley.
Predeceased by grandchildren Shannon and Jordy.
Many nieces and nephews are left behind by a special thanks to Danny Banks who treated and spoiled his Aunt as if she were a queen every single time they had the chance to be together. Over the years there have been may who have lent a loving hand in support of Mom as she aged and declined physically but never mentally. Ann Marie Beale who Mom thought was the head of her private call center, Marina, Claudine, Madeline, Diana, Diane, sister-in-law Ruth Banks, and so many more thanks that have to go out to the many home care givers over the years that were able to keep Mom in her home to the very end.
Last but not least there are not enough thanks, to give those angels on earth who tend to those in their last days and they of course are the nurses, and doctors and staff at the palliative care. I have to single out Dr. Desmond for his grace that he bestowed upon Mom during all those hospital stays during the last couple of years.
Castle Funeral Home, 309 Lancaster Ave. Saint John (634 1701) have been entrusted with the arrangements. There will be no visiting or funeral service at this time. In the spring of 2022, the family will have a memorial service to honor Mom with a reception to follow. Online condolences can be made at www.castlefh.ca


Share Your Memory of
Madeline