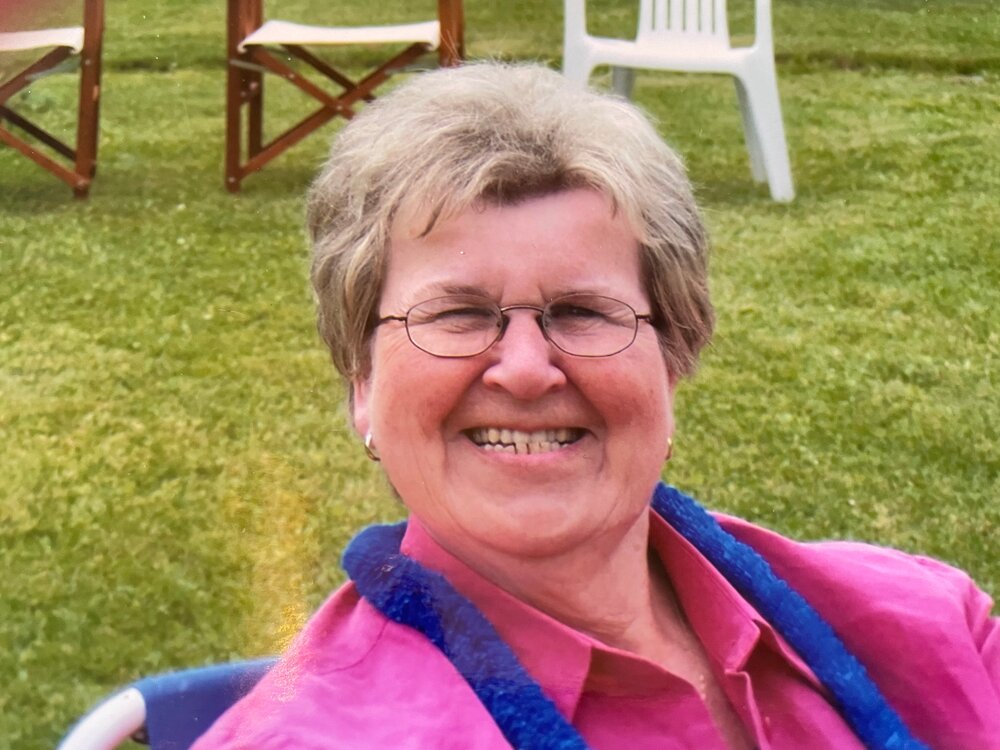 Obituary of Eleanor Louise Rowe
Born January 26, 1937 in Toronto Ontario Eleanor wife of the late William "Bill" Rowe passed away on October 18th at Loch Lomond Village. She was the daughter of Herbert and Kathleen (Mawhinney) Clark. The family moved back to New Brunswick and resided in Fairville where Eleanor attended Fairville Superior School and then Vocational School. Eleanor worked at Dominion Store, Sobeys, Zellers and Simms Brush Factory from where she retired. After retirement she volunteered at the West Side Food bank for many years. She was a member of the original Sea Bells Barbershop Women's Choir along with her mother, three sisters and 2 aunts. She was also a member of Church of the Good Shepherd Choir.
Eleanor will be greatly missed by her children Sherry Ann Arsenault (Jim), Bruce Rowe (Crystal); her grandchildren Bethanie Buckley of Saint John and Kathleen (Miranda) of Brookfield, N.S.; great grandson Braydon of Saint John; brothers Reginald Clark of Montreal; Charles Clark (Gloria) of Saint John; brother-in-law Don Arthurs of Ontario; sisters Katherine "Kathy" Moore of Saint John; Margaret (Peggy) Bustin (Bob) of Saint John and sister-in-law Florence Rowe of Bellview, Ontario, and her canine companion Chloe, several nieces and nephews.
Eleanor was predeceased by her loving husband Bill; her parents Herbert and Kathleen Clark; Bill's parents Ernest and Maude Rowe of Windsor, N.S.; sister Colleen Howe; brother-in-law Tim Howe; Shirley Arthurs (Donald) and sisters-in-law Linda Clarke and Cecile Hamel.
Arrangements are under the direction of Castle Funeral Home, 309 Lancaster Ave., Saint John. Visitation will be held at Castle Fallsview Chapel on Thursday, October 21, 2021 from 2 -4 and 6-8. A funeral service will be held on Friday, October 22, 2021 at 1:00 from Castle Fallsview Chapel. Interment will take place in Cedar Hill Extension Cemetery.
Due to COVID-19 health measures placed on indoor gatherings by the government of N.B., all individuals 12 and over attending the funeral service will be required to provide proof of vaccination and a piece of government ID or proof of medical exemption. Condolences can be placed at www.castlefh.ca.
Live streaming of service can be viewed at:
oneroomstreaming.com
Event ID: castleFH Password: GG8ZAC


Share Your Memory of
Eleanor