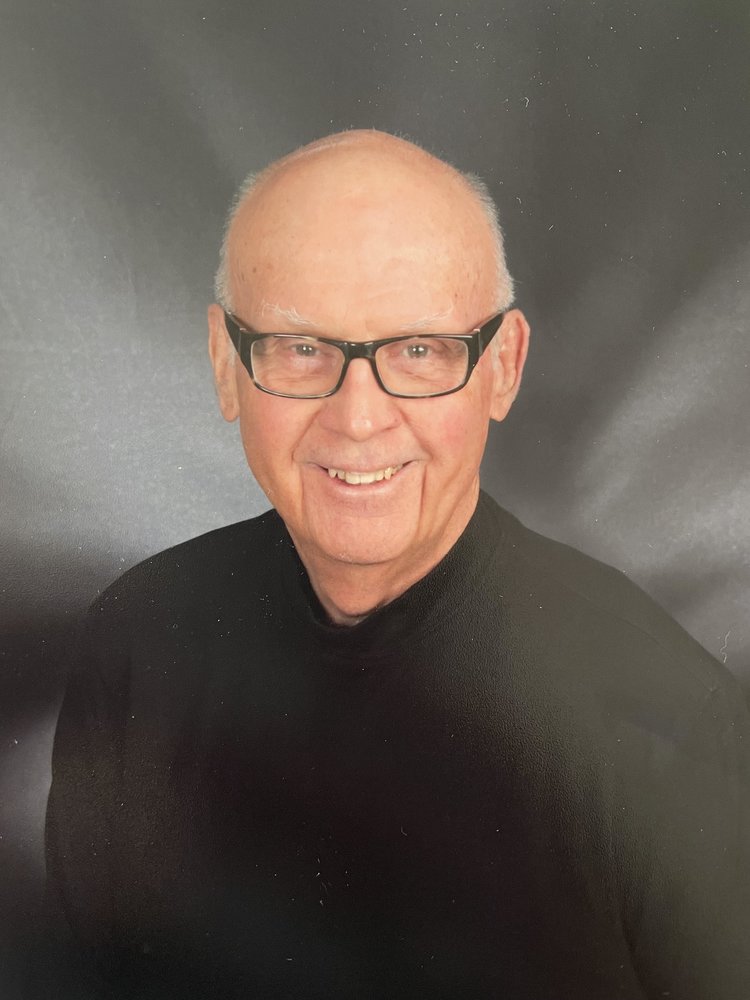 Obituary of James Mark Burns
James Mark Burns passed away peacefully at home, where he wanted to be; surrounded by his loving family on Thursday, July 1, 2021. Born December 27, 1944, in Saint John, NB, he was the son of the late James and Mary Burns (Shannon).
Jimmy was a man who lived his faith as best he could, who was blessed with a loving wife, 6 children, their spouses, and beautiful grandchildren. He loved his brothers and sisters dearly and was so grateful for his many friends and his church family at St. Bridget's Church. He was so grateful and joyful for the later days of his life.
Jim was a teacher by profession, but Jim taught us and others in all that he did. He extended that teaching to all facets of people and all areas of life. Jimmy was a teacher of kindness, gratitude, a teacher of seeing value in all humans and treating them with love and dignity. Jim's perspective and way of teaching others and his family was based in love and deep rooted in his faith. Jim impacted many, he radiated with grace and love. Jim planted many seeds for others to grow in love and faith in hopes they live their best life.
Jim's favorite place in the world was his garden at his country house in Summerville, where he could be one with his God.
James is survived by his devoted wife Judy, his six children, daughters; Amanda Burns, Angela Burns (Troy), Maryanne McFarlane (Shane), and Emily Murphy (Shane), sons; Thomas Burns (Janette), James Burns (Mandy), and his 17 precious grandchildren.
He is also survived by his brothers; Joseph (Barb), Bill, Ken (Sheree), sisters; Joan Bastarache (Bill), Betty Lanigan, Peggy Matheson (Bob), Tina Matheson (Donnie) and Connie Janes (Art), sister in law Charlotte Sweet – co conspirator for Moncton Trips (ding, ding, ding), and all his nieces and nephews.
Jim was predeceased by his parents, brothers; James (infant), Pat Burns, Fred Burns, Mike Burns, and Norman Burns, two sisters; Susie Mason and Casey Shea, brothers in law; Jim Lanigan and Danny Hopper, and sisters in law; Dorothy Burns and Betty Burns.
The family would like to thank the extra-mural nurses, especially Catherine Lawrence for the exceptional care and compassion.
A heart felt hanks to all who sent cards to Jim. He was very inspired by your heartfelt prayers and concerns.
Resting at Castle Funeral Home, 309 Lancaster Avenue, Saint John, NB E2M 2L3 506-634-1701. Visitation will take place on Saturday, July 3, 2021 from 2:00PM-4:00PM and 6:00PM-8:00PM. A Mass of Christian Burial will be held from Blessed Trinity Parish, St. Bridget's Catholic Church in Summerville, NB on Monday, July 5, 2021 at 3:00PM. Due to Covid-19 restrictions only immediate family are to attend the service in the church, other guests are welcome to watch the live streamed service in the church hall. Interment will follow in St. Bridget's Cemetery. Donations in Jim's memory can be made to Blessed Trinity Parish (St. Bridget's Mission).


Share Your Memory of
James